Welcome to the West Hartford Girls Basketball League!
The WHGBL was established to promote the fundamentals of basketball through:
Commitment     Team work     Sportsmanship     Fair play     Hard work     Fun
This must be done in an environment that is safe, positive and enjoyable to all who participate. Our goal is to foster self-esteem in each of our players regardless of talent level, to have fun, and to create in each player the desire to be the best that she can be.
The WHGBL comprises 3 Divisions:
The Minor Division, The Junior Division and the Senior Division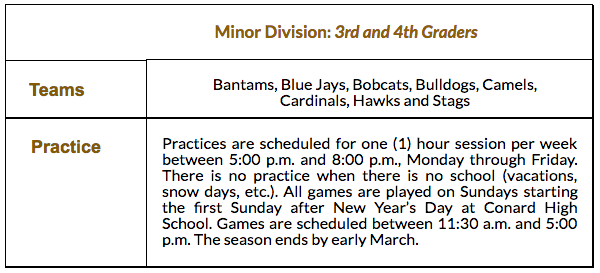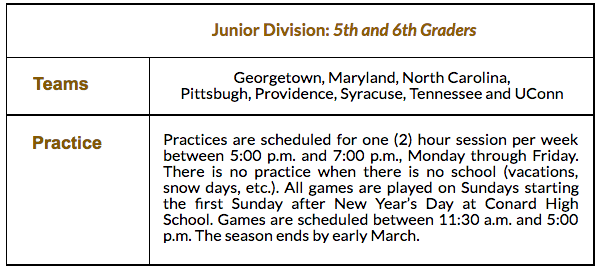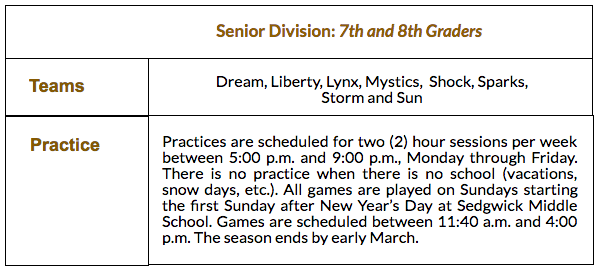 Sports can get rough
Click here for concussion and injury info
---
  Need more information?  Please use our Contact Page!
Want to play? Register here!